Your browser is out of date!
Update your browser to view this website correctly.
Vrindavan retreat is an executive hotel, located at the portals of Cochin International airport, Kerala, India. We offers 10 a/c supreme rooms with all Modern facilities, luxury and comfort, feels home away home.Just 15 minutes Drive from Cochin airport and hardly half hour travel from Cochin city.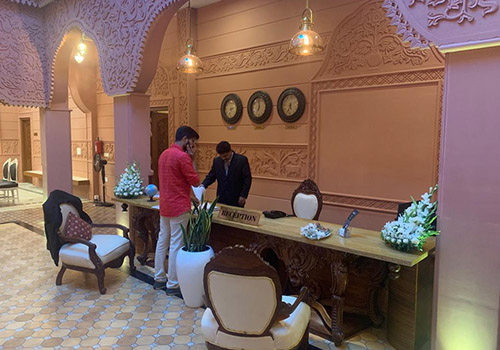 An Architectural piece of Rajasthan palace by similarity feels epitomises Traditional grandeur and luxury. The world class accommodation and Amenities with stylish features provides you a peaceful ambience. Kerala the Land of lush greenery and backwaters is mentioned to as "Gods own Country", by all means changing moods of climates charming and unique Vacation land.Cochin is the commercial capital of Kerala is known as "Queen Of Arabian sea"
Copyright © 2023, www.vrindavanretreat.co.in. All Rights Reserved.
Top < /a>